Trumpet/Mermaid Off-the-Shoulder Sweep Train Lace Prom Dresses With Sequins
#112788
Product Reviews
Write a review
Melissa Krydynski
2019-12-14 10:22:51
This dress was absolutely beautiful and good quality. I would suggest going up one size, to help with alterations as the dress doesn't have a lot of room in seam.

Michelle Dunlap
2019-10-11 05:45:45
I ordered custom size and it worked out great. I only have to take the waist in.
thomas_vera
2018-11-19 13:03:34
I had ordered a trumpet/mermaid dress for my sons wedding and I was very happy to see that the size was perfect and it looked beautiful, everyone loved my dress, the product and quality was great...

katalinb2012
2018-09-12 13:52:59
Очень красивое платье, качественно пошито, смотрится дорого. Спасибо

jmsbuttigieg
2018-07-27 07:29:23
just wanted to say that both service and dress were of top top top quality. well done to this business. will definitely repurchase in future..... I want to shout out to the world your good name..
Majula Jaiteh
2018-06-12 03:06:47
The dress is just gorgeous. I ordered it in red for my prom and it only took 16 days for it to arrive after I placed my order. Moreover, the quality is amazing and it fits really well.
The only thing that was not as perfect as everything else was the material under the dress because it wrinkles a lot. But as soon as you iron it it looks good again.
Furthermore the customer service was really kind and helped me a lot which made all my concerns go away. It replied fast, sent me pictures and gave me some tips even before I placed my order.
I will definitely continue to purchase.
(I adjusted the band a little because I wanted it to be a bit higher)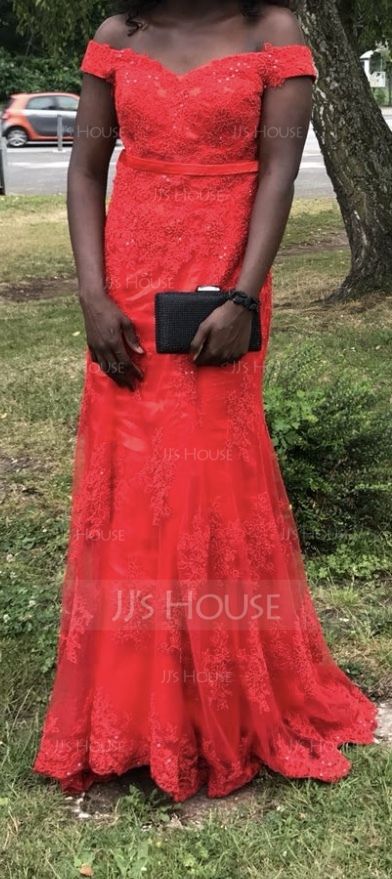 Marlaina Thompson Henry
2018-04-04 15:28:29
Here's me in my ROYAL blue wedding dress!
Marlaina Thompson Henry
2018-01-19 17:06:21
I absolutely loved my wedding dress!! I didnt want the traditional white or off white I wanted BLUE Royal Blue to b exact. The color was EVERYTHING!!!
llilian
2017-11-21 10:46:37
I love this dress. It look s better than it appears on picture. Packaging was great as well.I love it. Just got it yesterday!
Patricia Victor
2017-11-18 12:30:55
I Purchased the dress for my daughter's wedding in April of next year. My daughter was very particular with the color she wanted me to wear and I was able to find it at JJ's house. The dress is absolutely gorgeous extremely well-made and it fits like a glove! I would definitely recommend JJ's house to anyone who's looking for an affordable, beautiful down.