Sheath/Column Scoop Neck Floor-Length Lace Wedding Dress With Beading
#118443
Product Reviews
Write a review
Ari Stupple
2020-07-02 06:22:46
I ordered a few sizes too big and I couldn't tell if I really liked it. But I contacted them about exchanging for a different size and they were great! They got back to me quickly and gave me several options to make sure I would have my dress when I needed it. I am waiting to get my smaller size and I'm so excited.
colleen927
2020-02-06 19:26:38
This dress is exactly as pictured. I got the color pictured and it is more of a peachy champagne with white lace. I didn't do custom sizing because I was terrified I'd want to return, but I cannot stress enough to send measurements and do the custom sizing! I need a very slight alteration, but I would highly recommend buying if you're on the fence. Saved me a ton of money.

Danielle Grohne
2020-01-06 16:25:16
Loved my dress. Had to get a minor alteration and it turned out perfect! Great quality dress! It was perfect for my Vegas wedding.

Arnaud & Anna
2019-08-06 11:58:01
A very good value for money, we have been impressed by the quality of the dress, all guest on the wedding were amazed by it, they all asked where we got it from , we have no hesitation to recommend your website , we will certainty buy more products in the future, the communication was excellent and the dress arrived on time.
lauraanneboland
2019-04-04 01:42:03
I wont put pics up yet till after the wedding bit it's the nicest dress..perfect fit, style & comfortable..love it!
Cheryl
2018-08-14 04:24:58
Perfect, beautiful dress!
dagmar.haslwanter
2018-03-19 07:57:28
Great dress, fits perfectly, fast delivery, nice workmanship !!!
Handan
2018-03-08 11:59:15
The dress is a dream I'm so glad I ordered it
Handan
2018-03-02 12:34:27
My dream dress is beautiful, I am thrilled, but I would definitely order custom if you measure yourself really well, nothing can go wrong, I think it's great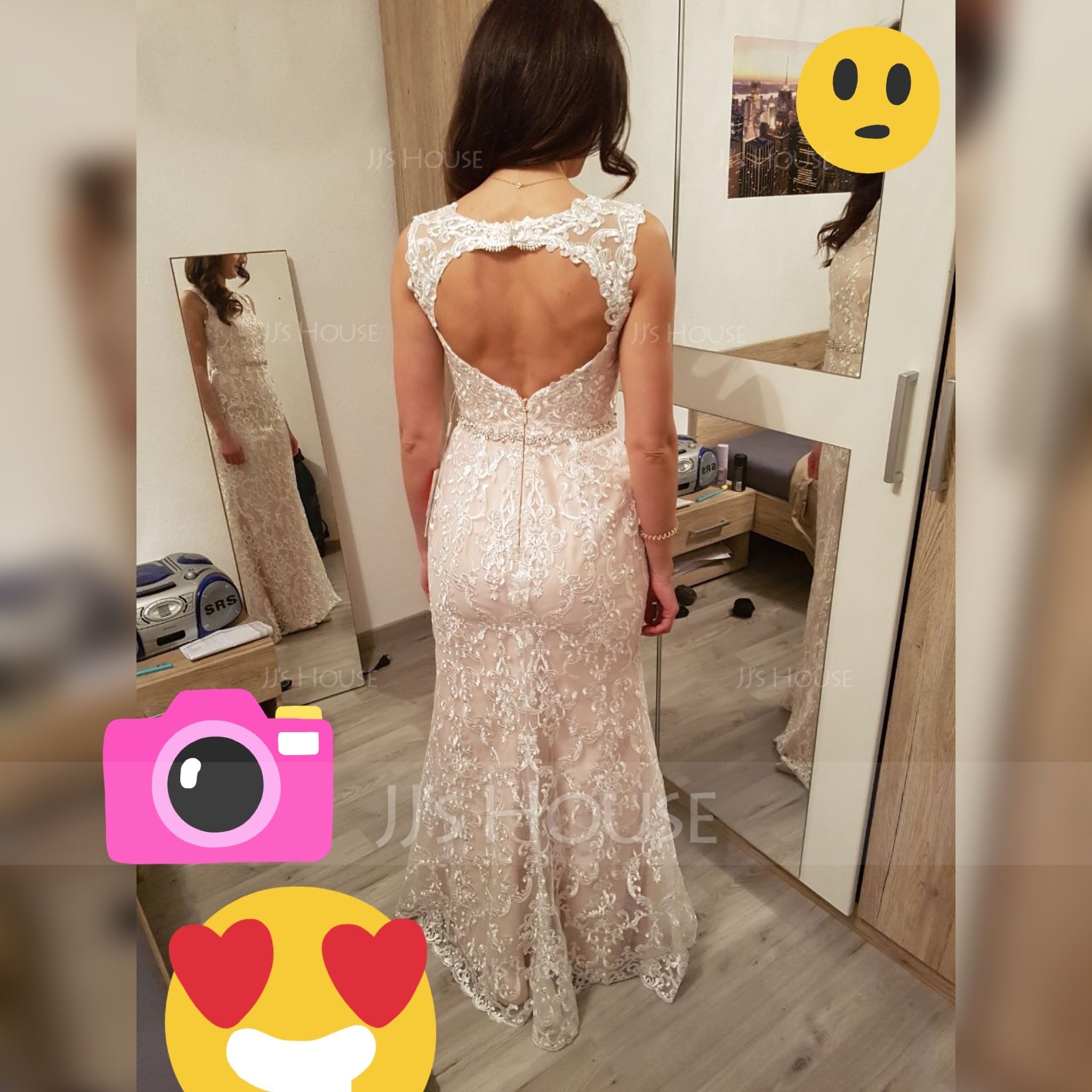 cathryn.pinto
2017-09-04 04:28:50
The dress and the lacework is beautiful. The cut is really nice, especially the back! I was a very happy customer :)