Sheath/Column Off-the-Shoulder Knee-Length Satin Cocktail Dress With Beading Appliques Lace Sequins
#64184
Product Reviews
Write a review
Mary Lou
2018-06-04 19:04:44
Love, Love Love this dress. Very sexy and exquisite. Arrived on time and fits beautiful. Thank you JJ!!
karinhorst1
2017-11-14 01:07:23
Das Kleid ist sehr hübsch, nur trotz Angabe der genauen Maße etwas zu kurz.
Christmyfoundation
2017-09-13 23:47:44
I bought this dress for my daughter's wedding. The dress was beautiful! It was well made and fit perfectly to my measurements! The built in bra was sturdy and well made also. It also came quickly as needed!! I was very pleased!! Thanks JJ's House!

talian411
2017-04-11 13:25:16
Really loved the comfort and style of its wear.
robinkarlicki18
2016-12-05 03:31:28
Beautifully designed!! First time I ordered and the fit is perfect also I can see there was care taken on how it was packaged and sent to me thank you
walsham57
2016-11-04 20:01:35
I love this dress i am wearing this at my new boyfriend Christmas party. I hope i mak a hit,
marion.sobolewski
2016-07-22 23:46:44
Ich war sehr begeistert von diesem Kleid. Wenn ich nochmal einen Anlass bekomme, werde ich wieder hier bestellen. Ein dickes Dankeschön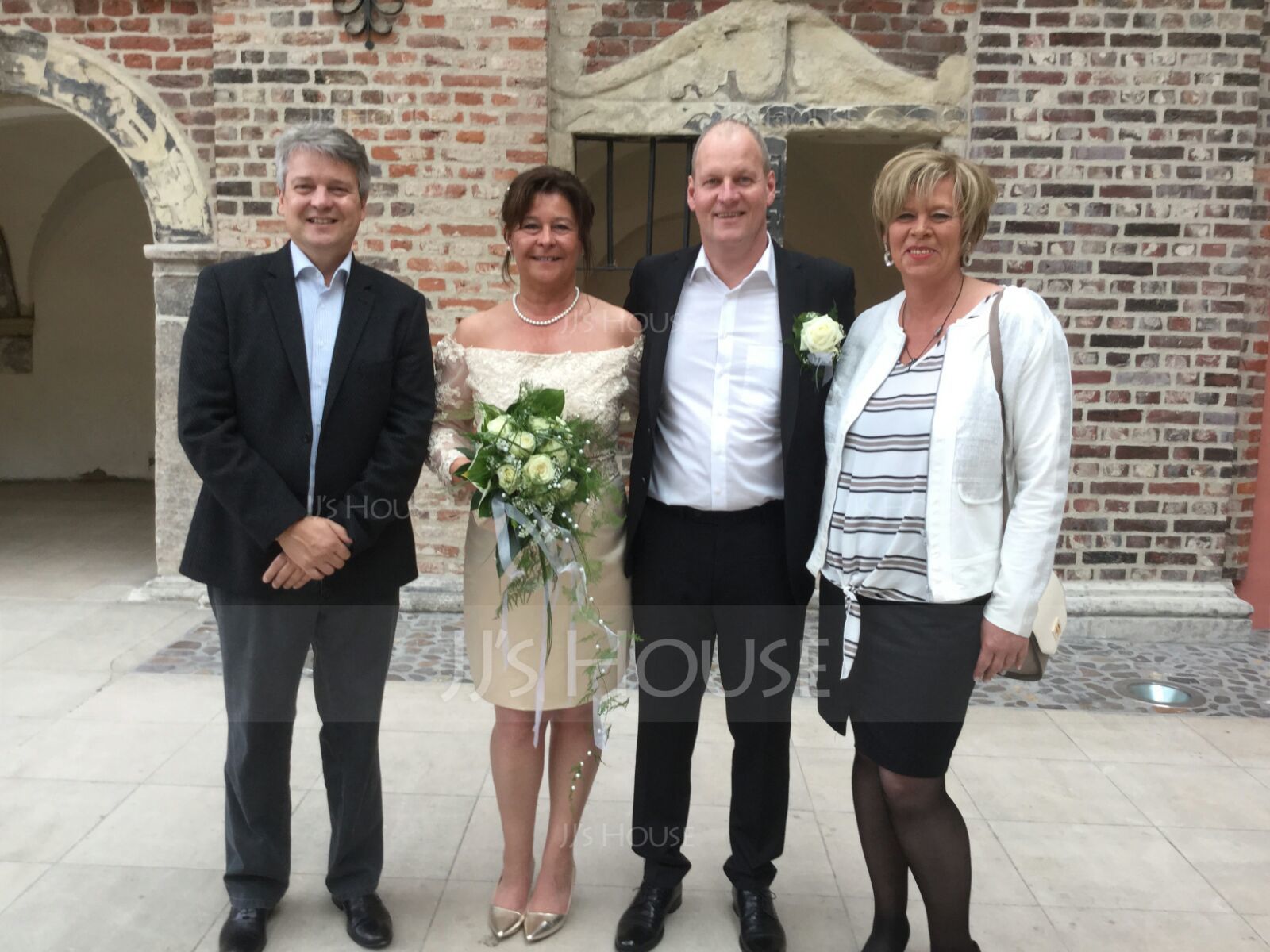 s.goodwin50
2016-05-17 21:41:27
Fitted perfectly. Only complaint was beading on side under the arms caught the sleeves and pulled the treads.
Summeryoung3
2016-04-09 11:30:05
Beautiful made dress. With great colors choices. Can't wait to wear it.
vali.rick
2016-03-24 14:28:05
Wunder schönes Kleid,sitz wie angegossen,sehr gut verarbeitet.Vielen dank für schnelle lieferung