Out of Stock
Ball-Gown Sweetheart Chapel Train Satin Wedding Dress
#1949
Product Reviews
Write a review
Ashley Smith
2018-06-07 10:01:29
Skullie Rabin Midolo
2017-09-09 11:34:34
Loved my dress came perfect did not have to alter it at all which was amazing. Came super fast, was super high quality. My husband loved my dress he thought I looked like a fairy princess. I'm pictured here with my parents who thought my dress was amazing as well. I really was just blown away by it. I picked the perfect dress for me and I'm so glad I went with JJs house!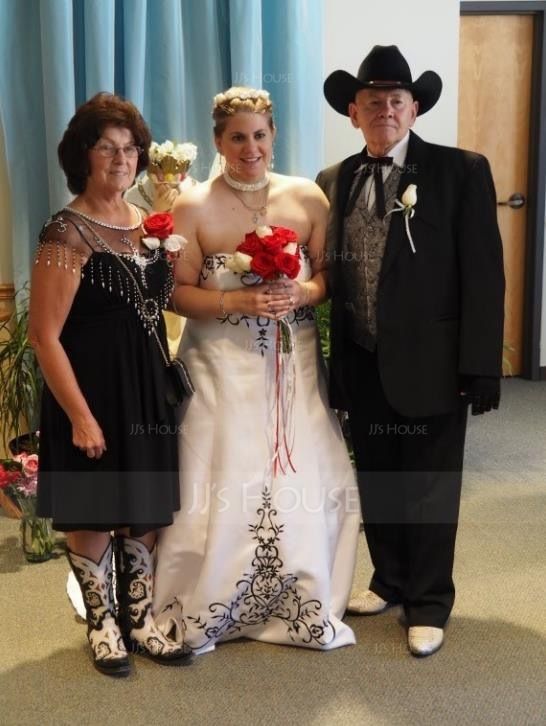 tmckerr5
2016-12-04 12:41:20
Payton
2013-06-16 00:35:37
The dress has arrived! it is perfect. The size is correct and the color is just what i wanted. The dress is made of high quality material! I'm so happy to get my wedding dress in such a short period time! Than you for your excellent work and prompt delivery!!
Alexandra
2013-06-10 02:15:40
No words can express how I love this dress. It looks so well on me. I will upload some pictures here to show the beauty. The quality is very well and fit me best. Besides, the customer service is very good, respond quickly and professional!
Manuela
2013-01-10 01:58:48
Das gilt für alle Interessanten im deutschsprachigen Raum!! Ich habe lange überlegt ob ich hier was bestellen sollte....Da im Internet sehr viele negative Kritiken zu finden sind!!

Doch ich habe mich getraut und bin schlichtweg begeistert! Habe zwar schon mehr als 2 Wochen auf mein Kleid gewartet!! Doch als es dann kam und ich es in Händen hielt war ich total begeiestert!! Es wird nicht zuviel versprochen!! Total schön gearbeitet!!! Von einem teueren Kleid nicht zu unterscheiden!!