Ball-Gown V-neck Chapel Train Satin Wedding Dress With Embroidered Beading Sequins
#15473
Product Reviews
Write a review
Jessica Stamm
2020-05-11 12:39:00
Echt super das kleid. Ich bin wirklich begeistert.
janchen32.cg
2019-07-26 17:37:32
Ich habe dieses Kleid im März bestellt, in Erwartung einer langen Fertigungs-und Lieferzeit (bis Mitte Juni musste es da sein). Es kam sogar schon nach den versprochenen 6 Wochen. Das Kleid wurde nach den Maßen gefertigt, die meine Mutter im Internet übermittelt hat. Dass es daher nicht perfekt passen kann, hatte ich erwartet, aber es war nur etwas zu weit, ein Umstand, den eine Schneiderin hier in Berlin dann behoben hatte.
Ich würde jeden allerdings empfehlen, einen Petticoat einnähen zu lassen, entweder über JJs house, keine Ahnung, ob das geht, oder nachträglich bei einer Schneiderin. Der Rock fällt dann besser. Es lohnt sich.
Ich war angenehm überrascht über die Qualität. Das Preis-Leistungs-Verhältnis ist super. Ich würde JJsHouse weiterempfehlen, hoffe aber, dass ich nicht nochmal ein Brautkleid brauchen werde :)


Candice Burger
2019-07-02 22:22:03
Shipped all the way to South Africa! I am so happy with my dress. The picture does not do it justice :)

Delivery to the exact time I was given. Most of all, the detail on this dress is more than stunning! The quality of the material is exceptional. I was nervous ordering overseas, but man am I more than happy. Thank you for contributing to my special day JJ's! So happy!
ottencarl
2017-08-01 15:00:20
marymo1965
2017-04-26 19:20:20
This is a beautiful dress. Great quality. I'm so impressed! I love it. It fits perfect. This is the try on, not the wedding day. This is fresh out of the box! I'm not train trained. Lol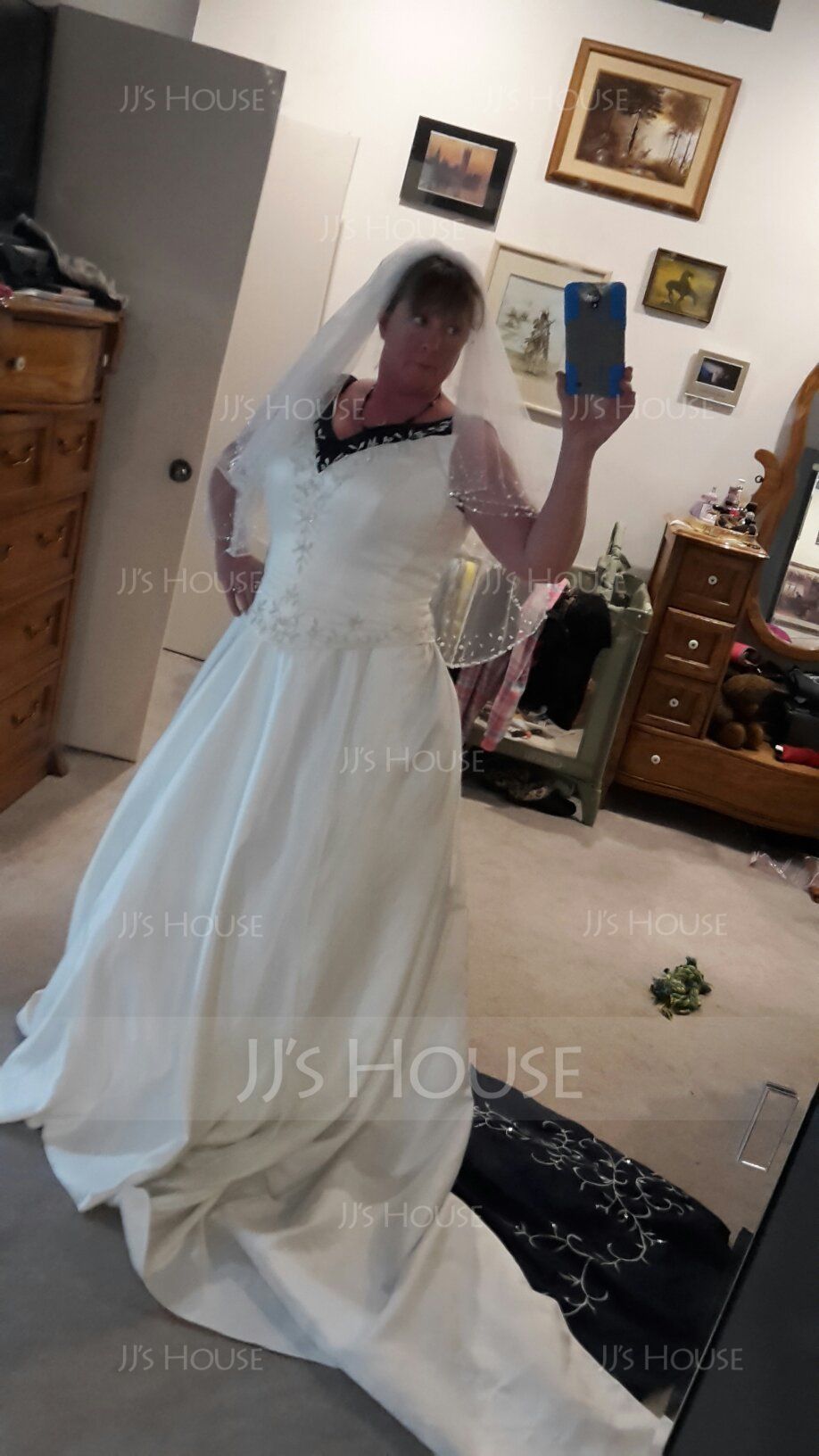 birgit270785
2017-03-22 05:37:38
Wunderbares Kleid. Passform super. Sehr schön gearbeitet. Änderungen leicht zu machen. Hoch qualitativer Stoff. Bin mehr als zufrieden!!
dbeauch17
2015-12-28 18:12:26
My fairytale dream come true dress is elegant great material fit to size and overall amazing! Thank you!
Smitie7
2015-12-17 09:37:12
More than what I expected, detail in this dress was and is amazing. Fits perfectly.
alanahogan91
2015-05-04 00:36:44
Thank you so much.. i am deeply in love with my wedding dress... being a bit iffy about ordering online i have recieved such great feedback from people and decided to order and i am so glad i did it is more then i could have imagined and the photos do not do the justice of what it looks like in person.. custom sized and fits like a glove...
thank you thank you thank you
christine-s-62
2015-04-14 03:46:12
Ich habe mein bestelltes Kleid erhalten und war begeistert. Es ist alles so wie auf dem Bild. Auch weil ich es mir habe Maßschneidern lassen war ich ein bischen skeptisch, aber es passt wie angegossen. Sorgfälltige Verarbeitung und die Verzierungen einfach toll. Ich kann es nur weiterempfehlen. Vielen Dank