A-Line V-neck Floor-Length Tulle Prom Dresses With Lace Beading Sequins
#146340
Product Reviews
Write a review
alinasaad
2020-05-14 20:24:42
That dress is fire.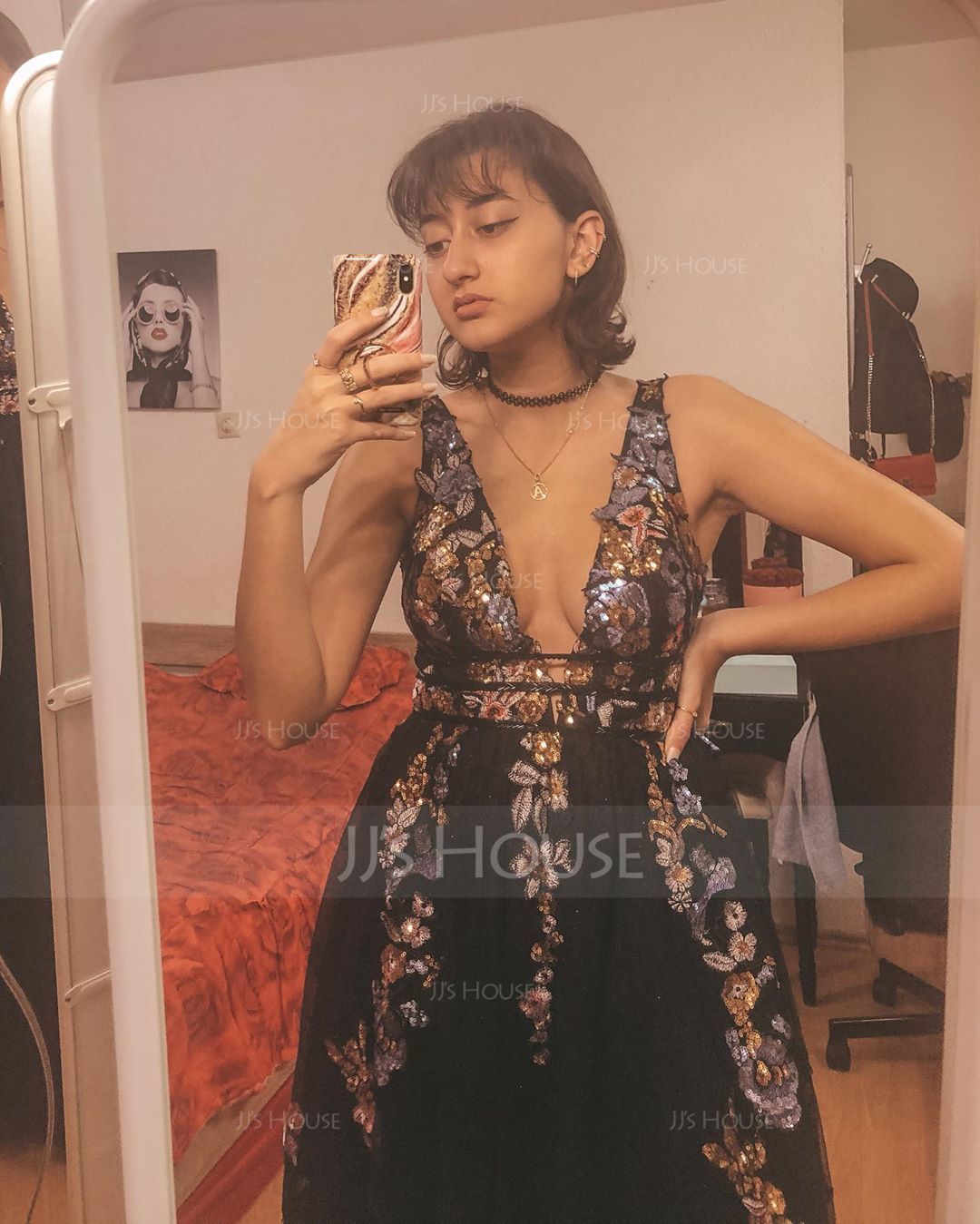 jlynnparker763
2020-03-15 17:49:14
I got this dress for my prom last year and it remains the best dress I have ever purchased. This website is my go- to place to shop for a dress for dances. I would recommend it to anyone. I love the sparkly detailing in the black that I didn't even notice when I first ordered. I did custom sizing just to make sure it was long enough and fit in the bust. My mom added an extra string just to make sure my bust remained modest.

ac.just.me
2020-03-11 20:17:38
Absolute reasonably priced gowns.

Ayvah
2020-02-24 05:25:25
This dress was so beautiful on, I love it so much and I felt so stunning

queen_sacheen
2020-02-17 20:05:28
Beautiful love this dress gorgeous

jocelynsloat
2020-01-12 12:59:06
Just like everyone else, i was very hesitant to order a dress online, but once it came it was blown away!! I ordered a custom size, and it fit so perfectly I don't have to have it altered at all. I'm a bigger girl and this is SO FLATTERING. Highly recommend!
Mary.nabaty
2019-12-18 12:39:09
Very nice dress and good quality

faniefotos
2019-12-02 21:26:09
A beautiful black dress embellished by embroidered flowers. photo by ​@faniefotos

haley
2019-11-21 17:31:15
This dress dress is absolutely stunning. It's the most beautiful dress I've ever owned! The details are gorgeous! The colors, the sequins! Also, underneath there is crinoline with a beautiful lacy flower pattern with glitter that pops through when light hits it. This price is such a good deal! I have a large bust and was able to have it adjusted a little and I felt great in it!! This dress is an absolute must!

doitforicecream
2019-11-12 19:26:18
Oh my my this is simply stunning