A-Line/Princess Sweep Train Flower Girl Dress - Tulle/Lace Sleeveless V-neck With Sash
#122564
Product Reviews
Write a review
Shennadepaula
2020-03-16 22:13:54
I really love this dress! I measured my little flower girl and got the custom measurements and I am sooooooo not disappointed! I love the dress it's beautiful and great quality. There is some nice weight to the dress it is not flimsy or see-through. So pleased with my purchase!!

Kristen S.
2019-06-26 11:05:39
I never write reviews because I am very picky, but this dress was an exceptional buy! The material of the dress and the lace details were of high quality. My daughter wore this dress the entire night and did not complain one time about being uncomfortable. I was so worried that the dress would have material that would make her itch and that wasn't a problem at all. I was also worried about the size of the dress because my daughter is really small (weight 43lbs.), but rather tall. The custom sizing was perfect. I measured according to the provided chart and added an extra inch in each area because we ordered 9 months in advance. We were extremely satisfied with our purchase and will be placing another order, with a different style dress, for another wedding coming up in May.

anaflo32
2019-05-13 19:47:25
Ordered custom size in all white received so many compliments was so beautiful on her for her First Holy Communion.

izz_130
2019-04-29 21:43:06
This dress is beautiful, my girl loved it...she will be ysing it for her first communion...customer service was great...shipping was fast...

Karen Hernandez
2019-03-19 09:39:59
this dress was just the cutest. A little too long but we tailored it and it was perfect. Our order arrived a little over 1 month later. 5 days before my wedding. Great for plus size ladies

katti.fraser
2019-03-07 15:50:55
I'm so happy with my purchase. The dress came looking exactly as the original picture. My little girl looks like a princess. I'm so excited for her to wear it on my big day. And she's so happy with the dress as well. It's a tad big but I ordered it with extra room to grow in as our wedding is still 5 and a half months away. I definitely recommend seller

Petfoster33
2019-01-03 15:24:14
I had never ordered from JJ'sHouse and had no idea what to expect. To tell you the truth, I was just hoping that it would be half-way decent. iMAGINE MY SURPRISE! The dress was even better than I could have ever hoped! The dress measurements are true to the size guide and what was even more remarkable is the the garment is perfect. It is so well and so beautifully sewn. It couldn't have been better if I had had a seamstress trailer make it. I am so pleased with this dress and this company, I have recommended it to my daughter for her "Mother-of-the-Groom" dress. I was also impressed with how quickly I received the dress. From the time of my order to the delivery was about two weeks. Could not believe how easy the whole process was. Will use this company again.
Anna Thubron
2018-08-30 13:00:08
Absoulty Stunning, dress is beautiful and fantastic quality. I did the custom measurements and it fits my daughter perfectly. Customer service is great. Our dress was made and delivered within 3 weeks.
Crystal
2018-07-25 13:44:05
I custom ordered this dress for my daughter who is a few inches bigger than the listed measurements. The custom care team contacted the makers who agreed to make the dress to the measurements I needed. Not only is the dress gorgeous and fit is perfect but the customer service is top notch. It also shipped very fast considering it was a custom order.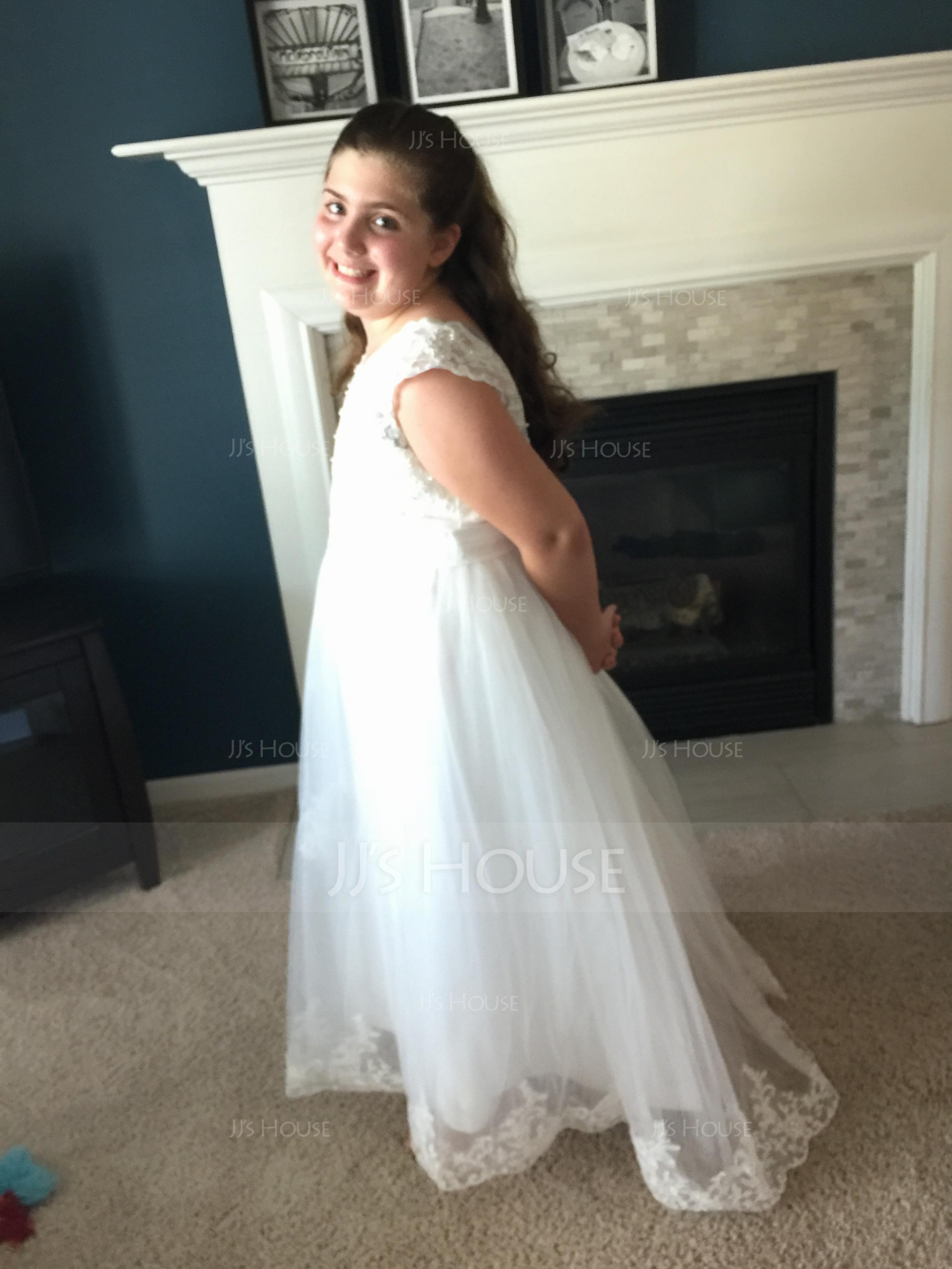 donovankelsey
2018-06-02 03:31:01
This dress is perfect. Can't wait to see my 3 year old in it at our wedding. I made minor changes by adding a big bow sash handle removing the corset strings. Custom ordered the size, for a perfectly and came in a week.